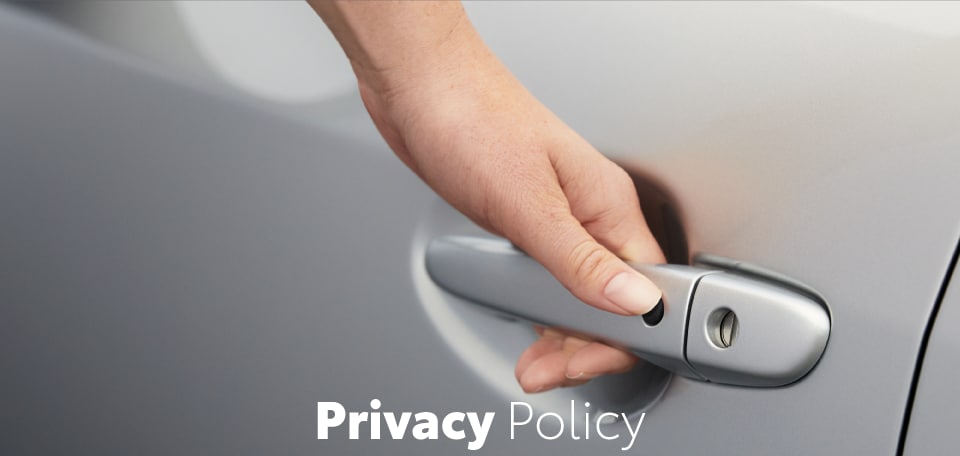 Effective Date: January 1, 2020
General Statement
This privacy statement explains our on-line policies and practices pertaining to customer information. It is our goal to make sure you understand how we collect and use information through this website, and how you can contact us if you have any questions or concerns. We value our customers and through this communication of our data handling practices we hope to facilitate a trusting and long-lasting relationship with you.
This site integrates other web sites and may be integrated into other web sites. We urge you to review the privacy policy of each site that requests information from you before providing your information, especially those that require personal or financial data.
Our Organization and Website
We are a franchise dealer of Chrysler brand products and services. This Privacy Statement describes the way that this website Moss Bros. Chrysler Dodge Jeep Ram San Bernardino collects and uses the personal and non-personal information about you that we collect or that you provide through this website. Our website provides information about certain brands of products including Chrysler brand automobiles. Although we are an affiliated franchise dealer of Chrysler products and services, we make no representations on behalf of FCA US LLC or their affiliated companies.
The business purpose of this website is to provide you on-line information about our dealership and our products and services. This On-Line Privacy Statement outlines the information we may collect and how we may use that information in the course of conducting our business. This statement describes the protections in place against collecting and using children's data.
Personally Identifiable Information We Collect From You and Methods of Collection
During a normal visit to our site personally identifiable information about you, such as your name, mailing address, email, and telephone number, or other categories of personal information, such as financial or vehicle information, is not collected unless you provide it to us voluntarily. You may opt out of receiving future communications at any time by contacting us by phone at 951-688-6200 or by mail to 8146 Auto Drive, Riverside, CA 92504. If you opt not to provide us with personal information, you can still access our websites; however you may be unable to participate in certain promotions, have an order fulfilled or receive product information (such as a quote on a product) or qualify for a credit application, if applicable.
Our primary goal in collecting personal information from you when you visit our website is to provide you with the information you need about our products and services. For example, we will ask you for personal information in order to fulfill your request for information on a particular vehicle, service or incentive. We will use this information to contact you regarding the same. This information may be used in order to provide you with products that you may be interested in or to improve our service or functionality and ease of use of our website.
In some cases, an email notification may be generated to inform you of receipt of your request or information. This is the case when you choose email as the method of communication for fulfilling the request.
We also may collect different types of customer information from a number of sources in meeting your products and services needs. We collect information to: identify you; learn about your situation; help us assess requests for products and services, confirm facts about you and help us deliver requested products and services. We may obtain customer information from a variety of sources.
Google Analytics and Personally Identifiable Information
Depending on your device or application usage and personal Google Advertising preferences, Google may temporarily link a personal identifier to facilitate such services, which are avaliable to us in aggregate non-identifiable form only.
How We Use the Personally Identifiable Information We Collect
Personally identifiable information collected on our website or other integrated sites may be used to:
Fulfill a site user request such as send marketing or promotional materials, including e-mails, or other information
Fulfill and deliver an order for goods or services such as a request for quote
Respond to your comments or requests for information
Meet a request for or to develop new products or services
Contact you if necessary in the course of processing or shipping an order for products or services
Generate site analytics to help improve our site layout, content, product offerings and services
Compile user data that is stored in our or other corporate databases and that may be used for marketing and other permissible and appropriate purposes
Match personal data collected here with data about you collected offline
Comply with legal requirements
Other permissible business uses
Aggregate (Non-Personally Identifiable) Information We Collect From You and Methods of Collection
During a normal visit to our site, no personally identifiable information about you is collected. All information on our site is free to browse at your leisure without the need for you to provide us with any personal information. During normal use, our website does collect "aggregate" information, which is non-personally identifiable information. This means that we do not track these items on an individual basis that identifies you, but rather accumulate this info on an aggregate basis that includes all site visitors. Non-personal information includes tracking the site pages visited or the amount of time spent on our site.
Our primary goal in collecting aggregate information is to be able to perform site metrics that allow us to improve the functionality of the website. We need to collect aggregate information in order to track page visits, recognize peak usage times and analyze potential site redesign.
When you visit our website a server housing the pages automatically generates a "session log." We use session logs to help us determine how people travel through our site. In this way, we can structure our pages so that the information most frequently visited is easier to find. By tracking page visits, we can also determine if the information we're providing is being used. The data generally gathered is the Internet Protocol (IP) address from which you came (which contains no personal information), the web site that referred you, the pages you visited and the date and time of those visits.
When you view one of our websites or interactive advertisements, we may use "cookies" to collect aggregate data. A "cookie" is a small text file that helps us in many ways to make your visit to our website more enjoyable and meaningful to you. For example, cookies avoid you having to log in every time you come back to one of our websites. They also allow us to tailor a website or advertisement to better match your interests and preferences. There are a couple different types of cookies. A "session" cookie is stored only in your computer's working memory (RAM) and only lasts for your browsing session. When you close all of your browser's windows, or when you shut down your computer, the session cookie disappears forever. A "persistent" cookie is stored on your computer's hard drive until a specified date, which could be tomorrow, next week, or 10 years from now. Persistent cookies stay on your computer until either a) they expire, b) they are overwritten with newer cookies, or c) you manually remove them. Most browsers can be configured not to accept cookies; however, this may prevent you from having access to some site functions or features.
Third party cookies, such as Google Analytics and DoubleClick Network cookies may be used for purposes of Analytics, Remarketing, Analytics Demographics & Interests Reporting to better monitor usage of our sites' performance, improve advertising effectiveness, and to remarket to appropriate audiences, such as people who have previously visited our website, and to match the right people with the right message.
How We Use the Aggregate (Non-Personally Identifiable) Information We Collect
Non-Personally identifiable information collected on our website or other integrated sites may be used to:
Compile aggregate and statistical data to help in website design and to identify popular features
Measure site activity to allow us to update our site to better meet user wants and needs
We utilize session log data and your personal and non-personal data for the purpose of performing analytics on the users' experience while visiting this site. This analysis:
Is performed on an aggregate level and does not identify you or your information personally
Involves the use of a third party vendor acting on behalf of us
Is performed in order to improve our website and the user experience
May include the use of session and/or persistent cookies to track user movement across this and other websites or to track other events within or across this and other websites
May be shared with other entities where deemed appropriate
How you can opt-out of Advertising Personalization Features
As always, Google users can control their ads experience (or opt out of personalized ads altogether) at Google's My Account page (https://myaccount.google.com) and ads personalization page (https://www.google.com/settings/ads).
To opt out of remarketing on the DoubleClick Network, visit the DoubleClick opt-out page (https://www.google.com/settings/ads/onweb#display_optout).
Alternatively, you can opt out of any third-party use of cookies by visiting the Network Advertising Initiative opt-out page (https://www.networkadvertising.org/managing/opt_out.asp).
Sharing Your Information
Personal information you provide to us in the course of requesting a product or service through this website may be gathered and stored in our database and subject to applicable legal restrictions in one or more other associated corporate databases and be used for purposes of contacting you for things like promotional offers, marketing programs, or other communications from this website or other associated websites.
We do not sell, rent, share or otherwise provide your personally identifiable information to others except as stated and as otherwise permitted by law.
We may share personal information that we collect about you with other companies within our family of companies or subsidiaries or our business partners and affiliates. Our "family of companies" is the group of companies related to us by common control or ownership. Our business partners and affiliates may include other companies that provide related products or are integrated on our website. We share information within this "family" as a normal part of conducting business and offering products and services to our customers. We may also share personal information with Chrysler and its subsidiaries and affiliates who in turn may share personal information that you provide to us as permitted by applicable federal or state personal information sharing restrictions. This sharing may be desirable in order to honor your request for a price quote on a vehicle, to provide information for purposes of contacting you in the regular course of business and for other permissible uses.
We will disclose your personal information, without notice, if required to do so by law or in the good faith belief that such action is necessary to: (a) conform to the edicts of the law or comply with legal process served on our dealership, our family of companies, Chrysler including its subsidiaries and affiliates or the site; (b) protect and defend the rights or property of our dealership, our family of companies, Chrysler including its subsidiaries and affiliates and this site; and, (c) act under exigent circumstances to protect the personal safety of users of our dealership, our family of companies, Chrysler including its subsidiaries and affiliates, its web sites, or the public.
Site metrics for our website may be shared within our family of companies and within Chrysler including its subsidiaries or affiliates. The information shared will be aggregate data and will not include any of your personally identifiable information.
You may submit a request to opt out of sharing your personal information here, or call 855-777-2776.
Requests for Personal Information
Consumers may request a copy of their personally identifiable data from businesses under the California Consumer Privacy Act upon receipt of a verifiable consumer request. Additional information and identity verification may be requested before fulfilling any requests. Your request will be processed within 45 days. Request a copy of your personal information here or call 855-777-2776.
Requests for Deletion of Personal Information
California mandates that consumers can request a business delete their personal information under California Consumer Privacy Act effective January 1, 2020. If you would like your personal information deleted, please complete and submit this form or call 855-777-2776. Your request will be processed within 45 days. There are exceptions to this request. Our dealership may be required to keep a consumer's personal data that was collected as part of a vehicle loan transaction as regulated by the Gramm-Leach-Bliley Act.
GLBA Privacy Notice
The Gramm-Leach-Bliley Act ("GLBA") governs the treatment of nonpublic personal information about consumers by financial institutions. Section 503 requires the institution to provide notice of its privacy policies and practices to its customers.
Click here to view our GLBA Privacy Notice
Links to Other Sites
We may provide links to other websites. We encourage you to review the privacy statements of sites to which you are linked so that you can understand how those sites collect, use and share your information. We cannot be responsible for the privacy policies or other content or data handling practices on other websites.
For instance, this site may integrate an on-line financing application to provide you with specific financial services that you may request. Be sure to review their privacy statement prior to providing personal or financial data.
Accessing Our Web Sites from Outside of the United States:
This website is intended for users within the United States only. If you are visiting our Web site from a location outside of the U.S., your connection will be through and to servers located in the U.S. Any information you provide during your visit will be processed and maintained on our Web server and other internal systems located within the U.S.
Children's Privacy
We do not intend to collect personal information from children under 13 years of age. If a child has provided us with personal information a parent or guardian of that child may contact us (contact information shown below) if the parent or guardian wants the child's information deleted from our records. We will then make reasonable efforts to delete the child's information from the database that stores information collected on this site. If you believe we might have any information from or about a child under 13, please contact us directly at 951-688-6200.
Contacting Us
If you have any questions or comments concerning this privacy statement or have any questions regarding the contents of this website please contact us at 951-688-6200 or by mail, 8146 Auto Drive, Riverside, CA 92504.
Copyright Notice
All text, images, graphics, animation, videos, music, sounds, UI, data and other materials on this site are subject to the copyrights and other intellectual property rights of the dealership, Chrysler, and our affiliated companies and licensors. Materials may not be copied for commercial use or distribution, nor may these materials be modified or reposted to other sites.
Trademark Notice
All trademarks displayed on this site are subject to the U.S. trademark rights. These trademarks include, but are not limited to, product brand names, vehicle model names, slogans, and logos and emblems. The unauthorized use of any trademark displayed on this site is strictly prohibited.
Changes in Policy
We reserve the right to change this Privacy Policy, along with any related procedures, at any time, without prior notice. Use of this Site constitutes acknowledgement and acceptance of this Privacy Policy and/or our right to modify this Privacy Policy without additional notice. We suggest that you review this Privacy Policy from time to time in order to be informed of any and all revisions to this Privacy Policy. In the future, we may make changes to this Privacy Policy. The revised Privacy Policy will be displayed via a link on this Site so that you will know what types of information we gather and the categories of other parties with whom we may share the information. Use of this Site constitutes acknowledgment and acceptance of this Privacy Policy and our right to modify such Privacy Policy without additional notice. If you do not agree to our privacy policies, please do not use our site.
CALIFORNIA Consumer Privacy Act Privacy Statement ("CCPA Statement")
This CCPA Statement is provided pursuant to the California Consumer Privacy Act "CCPA") and applies to California residents and Supplements our overall Statement with additional disclosures and rights.
Your rights under CCPA
Under the California Consumer Protection Act of 2018 ("CCPA"), California residents have certain rights around Moss Bros.' collection, use and sharing of their personal information.
Moss Bros. does not sell your personal information and will not do so in the future without providing you with notice and an opportunity to opt-out of such sale, as required by law. Similarly, we do not offer financial incentives associated with our collection, use or disclosure of your personal information.
Moss Bros. collects various categories of personal information when you use any of their web-sites, including identifiers, commercial information, internet or other electronic network or device activity information. A more detailed description of the information Moss Bros. collects and how we use it is provided in the Section above titled "Personally Identifiable Information We Collect from You and Methods of Collection" and the section entitled "How we Use the Personally Identifiable Information We Collect."
We will not discriminate against you for exercising your rights under the CCPA. An agent may submit a request on your behalf, but you must verify that your agent is authorized to do so.
If you are a resident of California, you have the following rights:
You may request, up to two times each year, that we disclose to you the categories and specific pieces of personal information that we have collected about you, the categories of sources from which your personal information is collected, the business or commercial purpose for collecting your personal information, the categories of personal information that we disclosed for a business purposes.
You may request that we delete any personal information that we have collected from or about you. However, there are some reasons we will not be able to fully address your deletion requests, such as if we need to complete a transaction for you, to detect and protect against fraudulent and illegal activity, to exercise our rights, or to comply with a legal obligation.
To take advantage of your disclosure and deletion rights, please contact us at 951-688-6200 or by mail, 8146 Auto Drive, Riverside, CA 92504.
Separate from the CCPA, California's Shine the Light law gives California residents the right to ask companies what personal information they share. For information on Shine the Light Law, see the Section below on Shine the Light Law.
California Rights under Shine the Light Law
Under California's "Shine the Light" law, California residents who provide personal information in obtaining products or services for personal, family or household use are entitled to request and obtain from us once a calendar year information about the customer information we shared, if any, with other businesses for their own direct marketing uses. We don't disclose your personal information to third parties for the purpose of directly marketing their goods or service to you. If you have any questions regarding this policy, you may contact us online or directly by phone at 951-688-6200, or by mail to 8146 Auto Drive, Riverside, CA 92504.
To obtain this information please provide your name and address here: Request for California Privacy Information with "Request for California Privacy Information" on the subject line and in the body of your message, or mail your request to 8146 Auto Drive, Riverside, CA 92504. We will provide the requested information to you at your e-mail address in response.
Opt-out Procedures:
You may always opt-out of receiving future communications from our dealership. Our sites allow users to opt-out of receiving such communications at the point where personal information is requested, by contacting 951-688-6200, or by mail to 8146 Auto Drive, Riverside, CA 92504.
Browser-Based Do Not Track:
Some browsers incorporate a "Do Not Track" (DNT) feature that, when turned on, signals to websites and online services that you do not want to be tracked. Because there is not yet an accepted standard for how to respond to a DNT signal, we do not currently respond to DNT signals on this website or on websites where we provide advertisements, content, or other services.
Right to Equal Services & Prices
We respect our customers' rights to privacy and the security of their private information, and we do not discriminate based on a consumer's selection of privacy preferences or their election to exercise their privacy rights.
Contacting the Web Sites:
If you have questions concerning this Privacy Policy or the practices of these sites, you may contact us online or directly by phone at 951-688-6200, or by mail to 8146 Auto Drive, Riverside, CA 92504.
Last Revised: July 3, 2020
Contact Moss Bros. Chrysler Dodge Jeep Ram San Bernardino
Hours
Monday

08:30AM - 09:00PM

Tuesday

08:30AM - 09:00PM

Wednesday

08:30AM - 09:00PM

Thursday

08:30AM - 09:00PM

Friday

08:30AM - 09:30PM

Saturday

09:00AM - 09:30PM

Sunday

09:30AM - 09:00PM