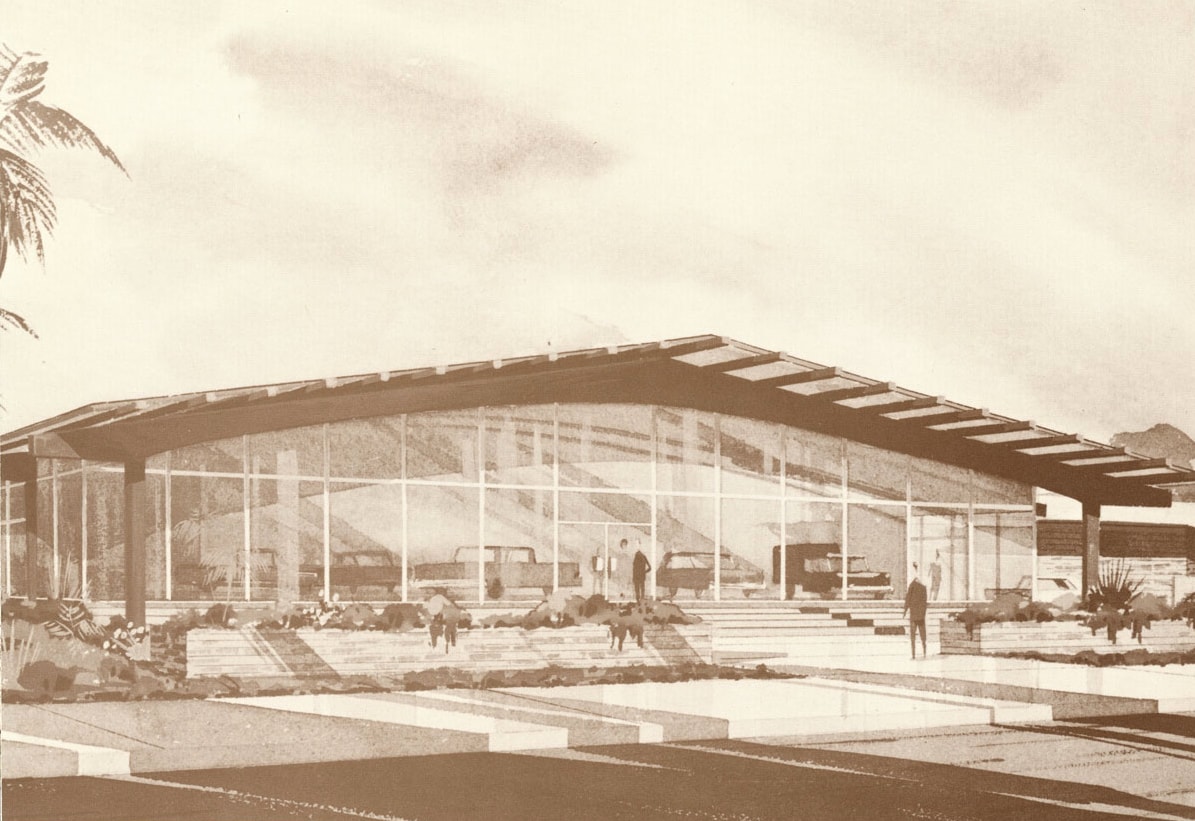 In 1921, J.A. "Red" Moss, Sr. opened his first dealership in Blythe, California. Little did he know that his small dealership would be the genesis of an automotive legacy spanning four generations and 100 years of hard working, dedicated professionals who personify the American dream.
Moving the business to Riverside in 1938, Red opened Moss Motors Dodge. Soon after, his son J.A. "Ade" Moss Jr. joined the ranks and, together, they were instrumental in opening the nation's first auto center in 1965, called, "The Riverside Auto Center". Red instilled enthusiasm for the car business in Ade who then passed it on to his sons J.A. "Jay" Moss, III and Glenn Moss, Sr.
Ade retired in 1989 while Jay and Glenn built upon the existing business with the addition of Moss Bros. Dodge in San Bernardino in 1987. This business growth continued in January of 2006 when Moss Bros. moved into the Moreno Valley Auto Mall with the addition of Moss Bros. Chrysler Jeep Dodge, Moss Bros. Honda, and Moss Bros. Toyota. Just four years later, Glenn completed the acquisition of the entire Moreno Valley Auto Mall with the purchase of Moss Bros. Chevrolet, Moss Bros. Buick GMC, and the expansion of the Toyota, Honda, and Chrysler Jeep Dodge franchises.
Today, the Moss Family of dealerships successfully operates all of their stores at an elite level of service such as the Dodge "5 Star". But it's not surprising at Moss, where our motto is "to not only meet, but exceed customer expectations." In other words, "At Moss...You're the Boss!"™
Using a "hands-on" approach to management and an open-door policy, the Moss family maintains a storewide policy that treats customers and employees with the same standard of commitment that generates measurable success year after year. Simply put, the business is run according to the same principles of value, fairness, and teamwork that Red Moss, Sr. began with in 1921.
In March 2004, tragedy struck the Moss family when Jay passed away unexpectedly. He is missed beyond words. Yet his spirit lives on in the Moss family of employees and the Moss Bros. Auto Group legacy -to which he contributed immeasurably- will continue. After all, no matter how things change, certain things at Moss will remain steadfast: customer satisfaction, teamwork, and a positive attitude -from sales to service- personified by all who work there, and experienced by the tens of thousands who have shopped at the Moss Family of dealerships for 100 years.
You - our customers - have helped make automotive history. Thank you.
--Glenn L. Moss, Sr.
Whether you decide to lease or buy a New Jeep, we want to make sure you get the best deal with the right assistance from our professional staff.
If a new vehicle doesn't sound right for you, we also have a large selection of pre-owned/used Chrysler cars for you to choose from.
Moss Bros. Chrysler Dodge Jeep Ram San Bernardino
Service Department Hours
Monday

07:00AM - 05:30PM

Tuesday

07:00AM - 05:30PM

Wednesday

07:00AM - 05:30PM

Thursday

07:00AM - 05:30PM

Friday

07:00AM - 05:30PM

Saturday

07:00AM - 05:00PM

Sunday

Closed
Sales Department Hours
Monday

08:30AM - 09:00PM

Tuesday

08:30AM - 09:00PM

Wednesday

08:30AM - 09:00PM

Thursday

08:30AM - 09:00PM

Friday

08:30AM - 09:30PM

Saturday

09:00AM - 09:30PM

Sunday

09:30AM - 09:00PM